Holidays in South Tyrol: Visit our mountain hut in Tiers am Rosengarten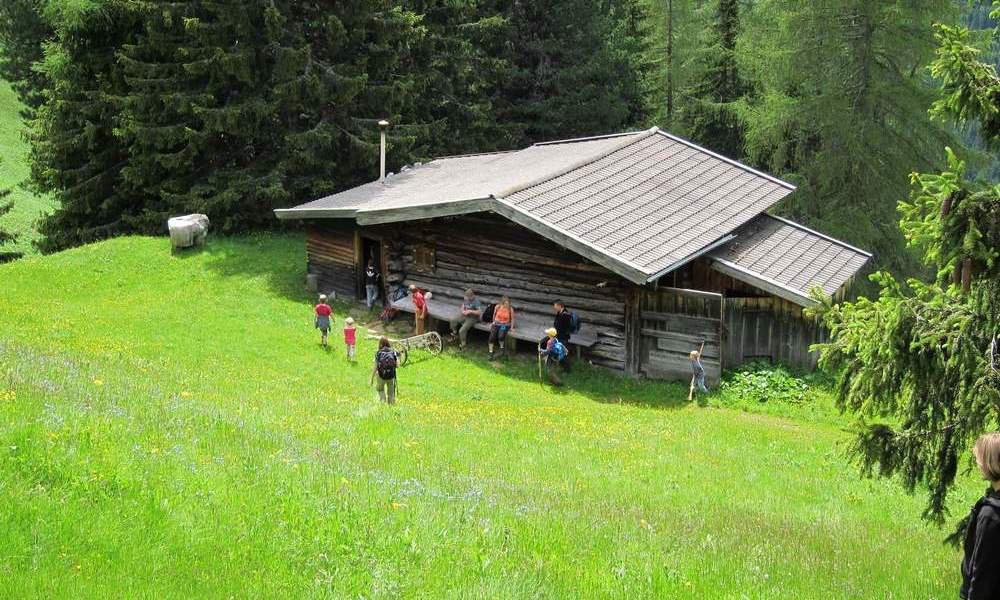 It is one of the most striking places in South Tyrol and attracts people at the first sight: the Rosengarten. The mountain massif, glowing in a fascinating sunset, rises up with numerous mighty peaks, the highest of which is the Kesselkogel (3.004 m). Here true hikers have arrived at their destination – and here, at the foot of the imposing rock group in the Dolomites, our alpine hut is also located at just 2,000 m. We would like to invite you to spend a relaxing day together with us, enjoying a cosy coffee party. And for your kids there is lots of fun in summer fun. During the summer holidays in South Tyrol, you can enjoy the beauty of the Rosengarten massif at any time of the year and always have experienced guides at your side.
King Laurin's kingdom in the Dolomites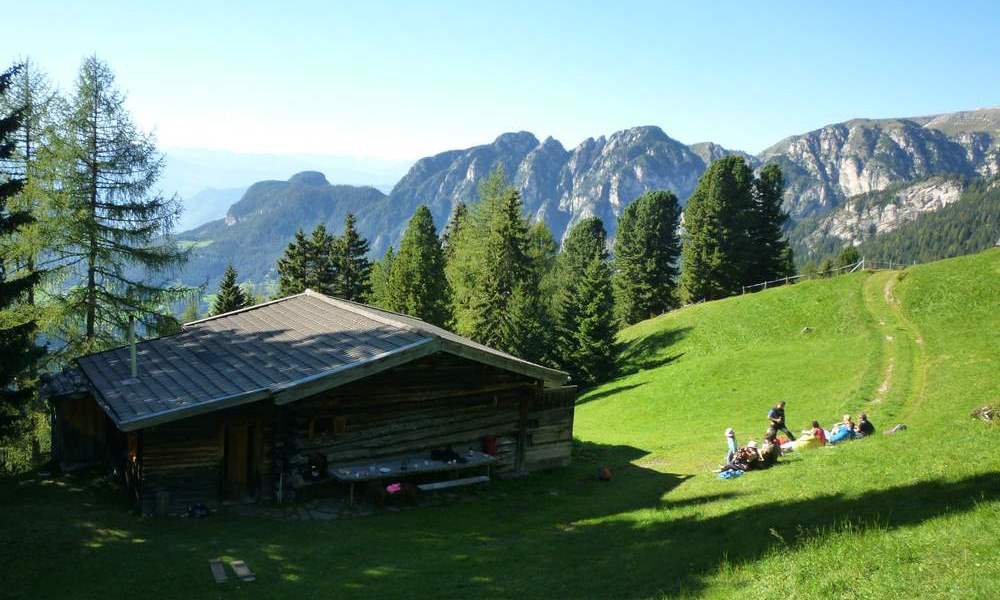 There are many legends around the Rosengarten. The most famous of these is the Dwarf King Laurin, who was not invited by the King of the Etsch to the wedding of his daughter Similde. Nevertheless King Laurin came as a secret guest. Hidden under a stealth cap, he escaped Similde and fled with her to the "Gartl" between the Rosengarten peak, the Laurin wall, and the Vajolet towers. The persecutors could not see the dwarf, but the treacherously moving roses. He was overwhelmed and cursed his Rosengarten, no one would see him in the future – neither by day nor by night. But in the dusk of the evening sun, Laurins "roses" shine even more and offer an overwhelming sight. The geologists explain the glowing reds of "Enrosadira" with the special minerals that occur here in the Dolomites. For us nature friends the color magic at the Rosengarten is simply pure alpine romanticism.
Carefree alpine hut holiday for the whole family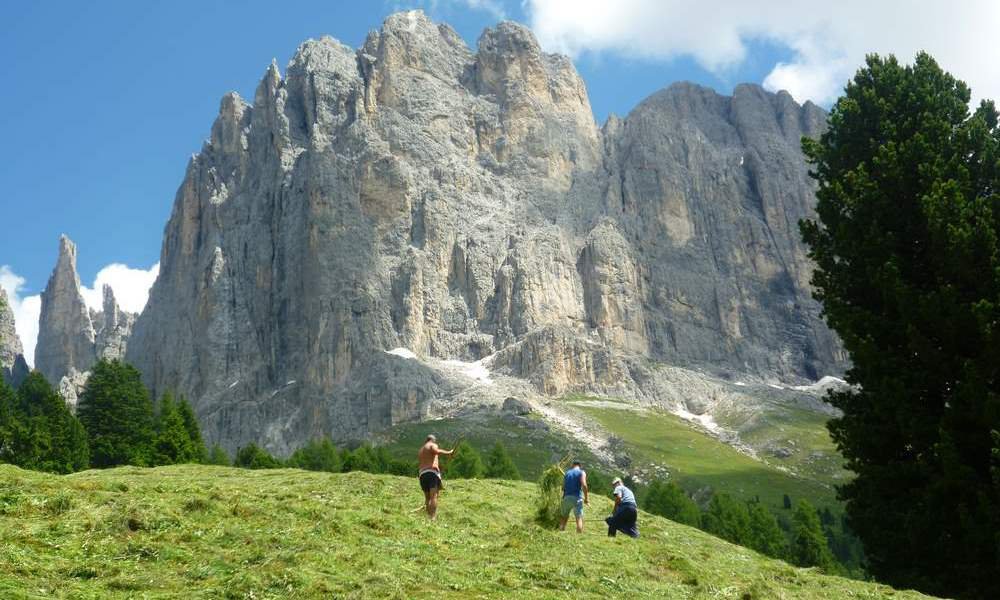 From our alpine hut near Tiers am Rosengarten you have a fantastic view of the Laurin wall, which is almost immediately behind her. Here during an alpine hut holiday you  can wonderfully relax, have a break and, upon agreement with us, even sleep in the hay after a long hike.  Your whole family also gets to know the region, which we manage as farmers and where our cattle graze the summer.