Winter holidays in the Dolomites: Skiing, winter and snowshoe hikes, tobogganing in breathtaking surroundings
When Rosengarten and Schlern are covered in white, our Dolomite world gets one particularly sublime shine. Dark, gently powdered mountain forests, quiet paths and many picturesque impressions turn your winter holiday at the farm into a lasting experience. With us, you can pursue all winter sports activities you love. You will be surprised by the individual access to the winter in the Dolomites. For example, we would be pleased to organize a guided snowshoe hike to our farmhouse at the foot of the Rosengarten. In addition, there are many other worthwhile destinations during your winter holiday in the Dolomites that make snowshoeing, winter hiking or ski tours in our region so unique, such as our high alps like the Haniger Schwaige. You can stop at traditional mountain huts, warm up at the fireplace and enjoy local culinary delights.
Two top regions to choose from for your skiing holiday in South Tyrol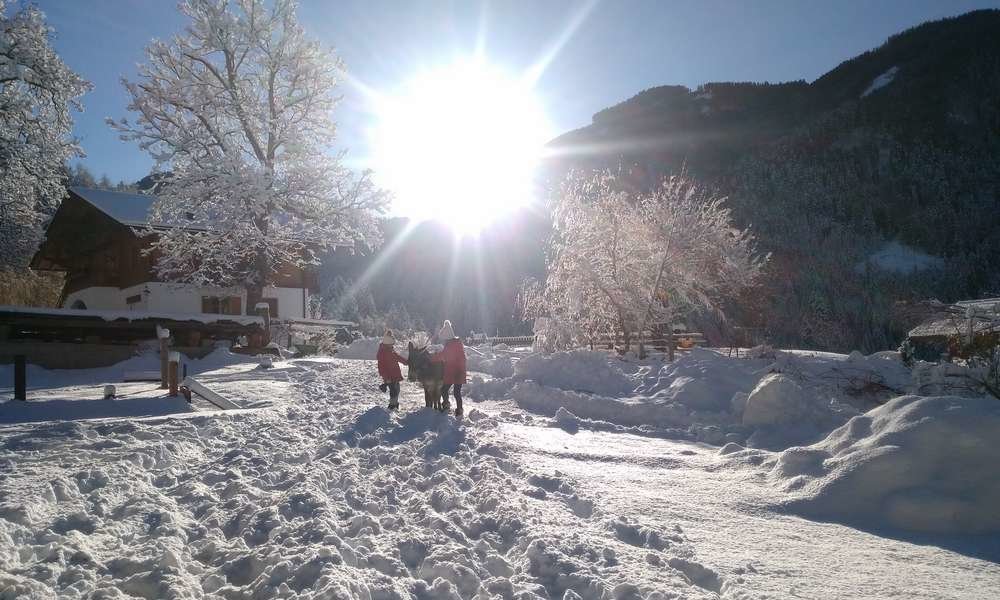 The Platschgolerhof is just 20 minutes away from two attractive ski areas. Especially for families, the ski resort Carezza Karersee is interesting. It has 41 ski-safe slopes, which attract both beginners and experts and are in a good mix ratio. Our ski resort Carezza invites young visitors to King Laurin's Kinderland, where a crystal palace and a spectacular rope lift are waiting. The lifts are children friendly, and several theme trails are designed for children. Moreover there is a spectacular snowpark waiting for snowboarders.
On the back of the Schlern Nature Park, you will find the ski resort of Gröden / Seiser Alm – with 175 km of ski-runs and 80 mountain railways, an outstanding area for all tastes. The world elite of ski sports can also be seen on the many varied slopes!
Winter vacation on the farm with flair and many possibilities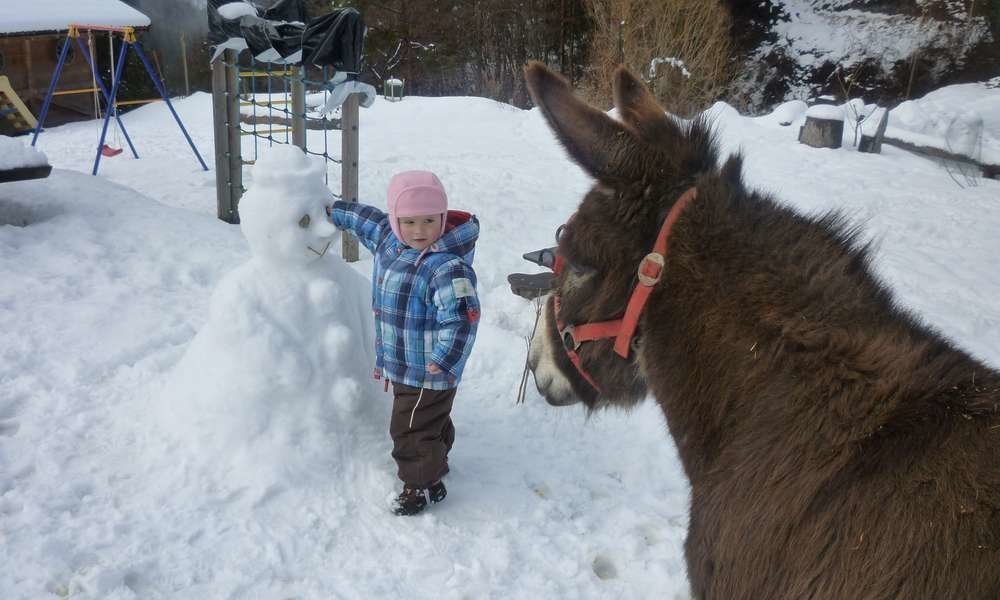 If you are not on the slopes, you can always visit the traditional alpine huts on the Rosengarten on a winter hike, warm yourself with mulled wine and enjoy the unspoilt winter landscape. As a gaudi in between, sledging at the Karer Pass is always a good idea. Ice skating in Tiers or Völser lake makes always fun. Romantic Christmas markets such as the one in Bozen or the Christmas market in snowy winter landscape at the Karer lake are within easy reach by car. And after your return you can relax in the cozy warmth of your holiday home, which is naturally heated with wood chips from our own forest.