Hiking holidays in the Dolomites: Tiers in South Tyrol is a paradise for active tourists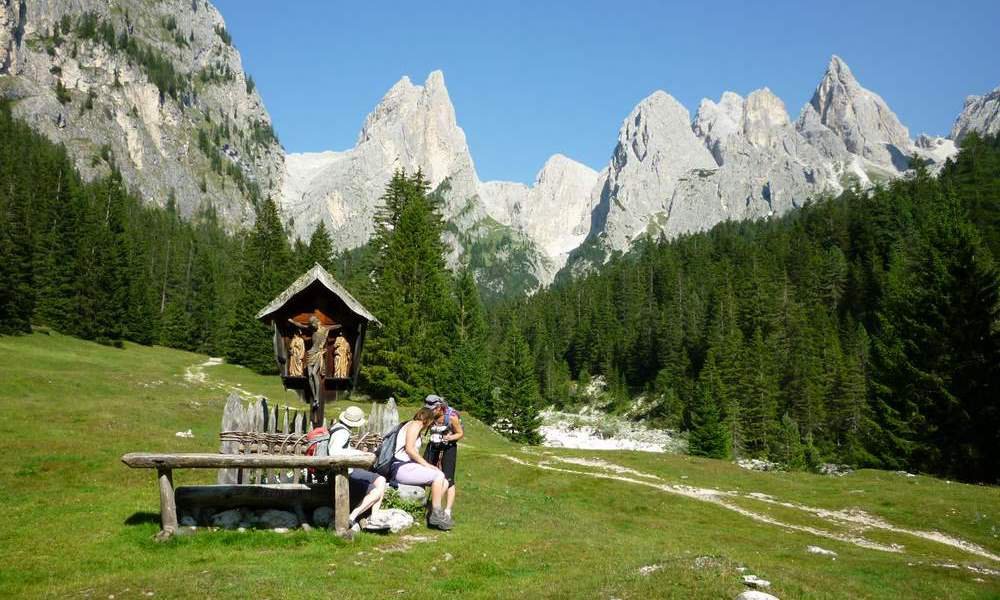 Enjoy the romance of the seasons and find the right one for your hiking holiday in the Dolomites. For us, they are all beautiful – and each shows the landscape around Tiers in South Tyrol from another fascinating side. Of course, hiking in Tiers am Rosengarten is always the focus of the year:
Hiking holidays in spring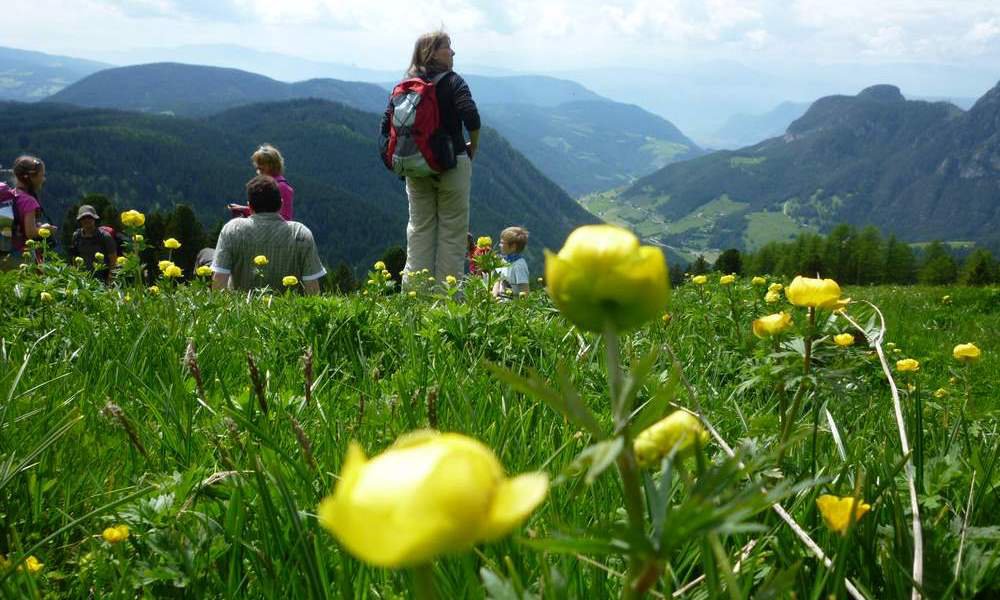 Up there the snow-capped Dolomite peaks still glow, among them mountain meadows extend in a fantastic flower bloom. Start each day of your hiking holiday at breakfast under our old apple tree, which is also in bloom and then stop for a family hike along Niederalmen or along the farms path (Höfeweg). The local taverns are always good for a stopover.
Hiking in Tiers am Rosengarten during summer time
When the temperatures rise, we also climb higher: Together we hike on a guided tour to our hut at almost 2,000 m. Above Tiers in South Tyrol you will find an Eldorado for hikers, mountaineers and climbers: during your hiking holidays you can both enjoy alpine hiking through the Hirzlweg, refined climbing routes and tours in the legendary Rosengarten area, as well as an extensive relaxation at the Völser lake, the Kalterer lake or the Great Montiggler lake. By bad weather the Acquarena in Brixen is a good address. Go by mountainbike over the Karer Pass or the Seiser Alm, ride at the nearby horse farm. And once a week, we end the day with a common barbecue evening under our old apple tree.
Autumn pleasures around our farm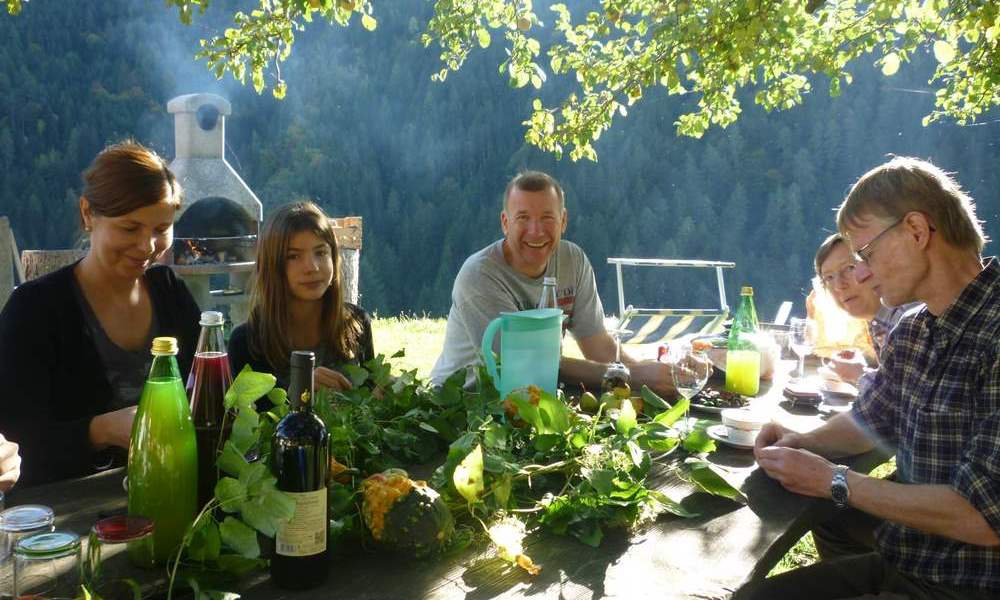 Hiking around Tiers am Rosengarten gets a magical touch in the autumn. Then the forests glimmer golden and red – wonderfully harmonious with the alpine glow at the Rosengarten. In the clear autumn air you can go for a long hike and enjoy the distant view. Directly at our farm the Törggele hike over the Oachner Höfeweg starts, where in farm taverns hearty speck dumplings, Schlutzkrapfen, house sausages with sauerkraut, fried ribs, sweet peasants, roasted chestnuts and other South Tyrolean specialties are served. In addition, there are sweet grape most and young wine. A similar experience is the driving down of cattle in Tiers in South Tyrol at early October – a hearty folk festival that you should have visited!